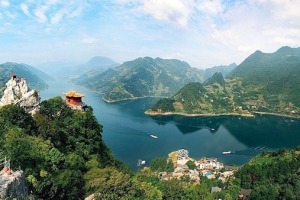 The mighty Yangtze River, largest river in China, is said to be the cradle of Chinese civilization. It flows 6,300 kilometers from the snowy heights of the Qinghai-Tibet Plateau to the East China Sea. It goes by many local names, but to the Chinese it is most famous simply as Chang Jiang (Long River).

The old saying goes "If you haven't traveled up Chang Jiang, you haven't been anywhere" because the river winds through some of China's most spectacular scenery. In the western Wu Shan (Witch Mountains) it meets the world-famous Three Great Gorges, renowned for their dramatic beauty, cultural treasures, religious and historical sites, and now for the building of the controversial Three Gorges Dam.

The stunning scenery makes the Three Gorges cruise along the Yangtze a 'must do', alone or as part of a longer trip, particularly against the backdrop of the rising waters, newly navigable tributaries and of course, the Dam itself, completed in 2009. The world's largest hydroelectric power plant will generate the equivalent of 15 nuclear plants, control the centuries-old problem of devastating floods and allow navigation well into the interior.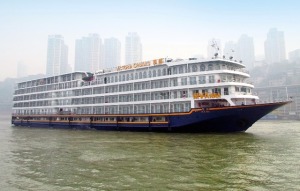 Yangtze River has always been a major means of transport with a colorful and exciting history (25% of China's ocean cargo enters the river between Shanghai and the sea). Ships were hauled bodily through some of the more dangerous reaches by 'trackers' working from narrow paths cut into the steep Cliffside. The pilots and captains, picking their way through the whirlpools, rocks and wildly fluctuating water levels have achieved legendary status.

These days, however, you can cruise the Yangtze in comfort! We offer ships and cruises for every taste and budget, ranging from top end five star luxuries through four and three star comfort to economical local ferries. Ships sail between Chongqing, Yichang and Wuhan, taking in various sites and shore excursions along the way.