This China Culinary Tour is brought to you by Chef Colin Chen and Palace Travel. It combines the amazing experience of Chinese food and cooking classes, top 5-star hotels and 5-star Yangtze River Cruise, and rich sightseeing programs all together. More importantly, the group will be escorted by chef Collin Chen who has a deep understanding in Chinese cuisine as well as Chinese culture and history.  Prepare to be amazed by our China Culinary Tour.
Book Now
Read more about Chef Colin Chen
Colin has 28 year's diverse culinary experience included French, Chinese, Italian, European, Asian cuisine, and B&P production, Garde Manger and Butchery. He got his Bachelor Degree of Hospitality Culinary Management in Le Cordon Bleu College Scottsdale, Arizona and graduated with High Honor. He was the Winner of First California Culinary Academy International Iron Chef Competition, and carries many certificates like NRA Safety & Sanitation and Nutrition Certificate, ACC Master Taster Certificate, and he is the member of American Chef Federation, and Chefs Association of Pacific Coast.
Colin has rich international experience in culinary practice and is Fluent in English, Chinese and Cantonese. His career started as early as 1986 in the very first international hotel in the ancient city of Xian, where the the First Emperor of China built Terra-cotta Warriors, then in Golden Flower Hotel, the first 5-star hotel in North West China. He served as the Executive Chef / Food & Beverage Director in Inter-Continental Hotel, Shen Zhen, Shangri-La Hotel, Shen Zhen, Sand River Country Golf Club, before he taught culinary classes as Chef Instructor in California Culinary Academy in San Francisco, where his Cuisine Across Culture classes inspired many people. Click here for the article that features his classes. He was the Executive Chef and GM of  EAST Contemporary Restaurant in Almaty, Kazakhstan and Chief Instructor at Sunrise Global Chef Academy, Singapore.
Program Name: China Culinary Tour. $3,399 per person all-inclusive.
 Beijing, Xian, Chongqing, Yangtze River and Shanghai.
12 days. Departure available in September,  November 2015, March, April, November 2016.
Air with tax INCLUDED.
Superior hotels, superior meals, cooking classes, all land transportation, all tours with entrance, escorted by professional chef and tour guides – ALL INCLUDED.
10-year Chinese visa for free! Please use the coupon code from our sales representatives or your travel agents.
This China Culinary Tour takes you to Beijing, Xian, Chongqing, Yangtze River and Shanghai. The highlights include beautiful and authentic food, impressive and fun sightseeing tours, and superior hotels. Indulge yourself with grand feasts in upscale restaurants like Manchu Imperial Banquet, Peking Roasted Duck, Dumplings Banquet, as well as boutique restaurants to discover the secrets of local gourmets. The cooking class will open a door for you to learn some first-hand cooking skills and techniques and offer you a lot of fun.
Chinese cuisine stretches back for thousands of years and varies dramatically from places to places according to climate, history, and local preferences. Styles and tastes also vary from social class, region, and ethnic background. This leads to an unparalleled range of ingredients, dishes, cooking techniques, and eating styles, leading Chinese to be proud on eating a wide variety of foods while remaining true to the spirit and traditions of Chinese food culture. Read more about Chinese cuisine…
 Gentlemen use eating as a way to attain happiness.
HIGHLIGHTS
[shortcodes 1 /]
Beijing
 Tiananmen Square, Forbidden City, Summer Palace, Great Wall, Temple of Heaven, Hutong, Wangfujing Night Food Market.
Cooking class in a Hutong family, cooking demonstration in local restaurant.
Manchu Imperial Banquet, Peking Roasted Duck, Traditional Peking Cuisine, and much more. Enjoy a cooking class in our Hutong host family. Featured restaurants:
Yangtze River Cruise
Three Gorges – Qutang Gorge, Wu Gorge, and Xiling Gorge,the world largest Three Gorges Dam, Shore excursions to the historical towns along the river.
During the 3 days on the superior 5-star Victoria Crusie, you will experience the joys of Chinese cuisine, expertly prepared with the highest quality fresh ingredients. Victoria's award-winning dining experience is reflective of China's evolving culinary landscape, with a fusion of western dishes.
HOTELS
Beijing Marriott Hotel City Wall
7 Jian Guo Men South Avenue, Dongcheng District Beijing,  China. 100005
+86-10-58118888
This superior 5-star hotel is the largest Marriott outside USA. It is located in the center of the city with wonderful rooms and splendid breakfasts. Check out the reviews on TripAdvisor.





Shangri-La Golden Flower Hotel
8 Chang Le Road West, Xian, China. 710032
+86-29-83232981
Situated in the city center, Shangri-La Golden Flower Xian is an international standard 5-star hotel situated a 40-minute drive from Xi'an airport. Rooms at this newly renovated Xi'an 5-star hotel are spacious and thoughtfully-appointed and both accommodation and service standards are excellent. Reviews on TripAdvisor.





Victoria Cruises
China Office: 11th Floor Building B, No. 9 Shanxi Road, Yuzhong District, Chongqing, China. 400011
+86-23-61637688
As the only American cruise line currently sailing China's Yangtze River, Victoria Cruises has a fleet of seven 5* Luxury vessels. Their ships are all newly built or structurally rebuilt, and all refurbished with a modern blend of European–Asian design. The architecture emphasizes spacious rooms with modern amenities including private balconies, bathtubs, and cable TV. All ships are fully equipped with wi–fi and international telecommunications systems.




Shanghai Renaissance Yangtze Hotel
2099 Yan'an West Road, Changning District  Shanghai,  China. 200336
+86-21-62750000
The 5-star hotel offers nice rooms, excellent service, and good breakfast. It gives you an unparalleled experience with a home away from home feel. See how people like this hotel on TripAdvisor.





ITINERARY
Day 1 Home - Beijing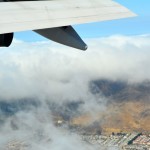 Take your flight to Beijing today.
 Meals on board.
Day 2 Beijing
English-speaking local guide will meet you on arrival at Beijing airport. You will be assisted with baggage handling and transferred to your hotel. Your guide will hand out English map of Beijing. Upon arrival at hotel, you will be assisted for check-in. Chinese dinner at local restaurant.
Dinner in Jin Ding Xuan Restaurant
Day 3 Beijing
American style buffet breakfast at the hotel. In the morning, visit Temple of Heaven. Then drive to Jade Museum for a visit. After a Chinese lunch at a local restaurant, spend the afternoon at the Great Wall. Enjoy Peking Roasted Duck dinner.
 Temple of Heaven, the Great Wall
Breakfast in hotel; Lunch in Golden Palace Restaurant; Peking Roasted Duck Dinner in Hua Jia Yi Yuan Restaurant
Day 4 Beijing
 After breakfast, your guide will pick you up and drive to Tian An Men Square. Visit Tian An Men Square and walk to Forbidden City and enter through the South Gate. After touring the Forbidden City, enjoy Cantonese lunch. In the afternoon, visit Summer Palace. Enjoy Manchu Imperial Dinner.
 Tian An Men Square, Forbidden City, Summer Palace
Breakfast in hotel; Cooking class and lunch in our host Hutong family; Manchu Imperial Dinner in Bai Jia Da Yuan Restaurant
Day 5 Beijing - Xian
 Full buffet breakfast at the hotel. You will be escorted to the airport and fly to Xian. Upon arrival at Xian Airport, you will be greeted by your local guide and assisted with baggage, and transferred to the city. You will be served mineral water and provided with English map en route with program orientation. Upon arrival in the city, visit the Big Wild Goose Pagoda. Lunch at a local restaurant. After lunch, drive to the Southern Gate of the Old City Wall. Drive to your hotel for check-in. Special Dumplings Banquet Dinner at a local restaurant.
Fly to Xian
Big Wild Goose Pagoda, the Old City Wall
Breakfast in hotel; Lunch in Chang An Restaurant; Dumpling Banquet Dinner in De Fa Chang Restaurant
Day 6 Xian
Buffet breakfast at the hotel. Visit Terra Cotta Warriors Museum at the excavation site. Have lunch at a local restaurant. In the afternoon, visit the compound of Family Gao and enjoy a Puppet Shadow Show, then explore the Muslim bazaar. Visit the Night Market in the evening. Dinner will be served in local restaurant featuring noodles.
the Terra Cotta Warriors, the Muslim bazaar, Puppet Shadow Show
Breakfast in hotel, Lunch in Da Cheng Xiao Yan Restaurant; Noodle Dinner with cooking demonstration
Day 7 Xian - Chongqing - Yangtze Cruise
Fly to Chongqing in the morning and visit the Panda Ground in Chongqing Zoo.  Drive to harbour and check in the 5-star Victoria Cruise. The ship departs Chongqing at 9pm.
Fly to Chongqing
Panda Ground, Chongqing Courthouse in People's Square, and Yangtze Museum
Breakfast in hotel; Lunch in Shun Feng Restaurant; Dinner in Magic Kitchen
Day 8 Yangtze Cruise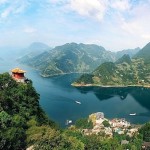 American breakfast on Victoria Cruise. Shore excursion to Wanxian, Fengdu or Shibaozhai depending on river traffic and water levels. In Wanxian, visit the local market and be entertained by an acrobatic show. In the famous "Ghost City" of Fengdu, tour the temples on Mingshan Hill. In Shibaozhai, see the twelve-story, 400-year-old temple built on the sheer cliff of the river.
 Shore excursions
Full board onboard the Victoria Cruiser
Day 9 Yangtze Cruise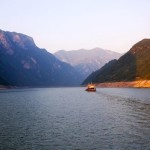 American breakfast on Victoria Cruiser. Sail through Qutang Gorge/Wu Gorge. Excursion to Daning River Small Gorges or Shennong Stream. Sail through Three Gorges shiplocks.
 Shore excursions
Full board onboard the Victoria Cruiser
Day 10 Yangtze Cruise - Shanghai

 American breakfast on Victoria Cruiser. 8am arrive at Yang Jia Wang. Morning visit Three Gorges Dam site; After lunch disembark in Yichang and transfer to the airport for Shanghai. Local guide will meet you in the airport and hand out English maps of Shanghai and water. Enjoy Shanghai style dinner.
Fly to Shanghai
Three Gorges Dam
Breakfast and lunch on board; Dinner in Ding Tai Feng Restaurant
Day 11 Shanghai
 American buffet breakfast at the hotel. Visit one of the Top 4 Gardens of China – Yu Garden, and explore the Old Town Bazaar before lunch. In the afternoon have a walk on the Nanjing Street, visit the Bund, and take a relaxing Huangpu River Cruise before the farewell dinner.
Yu Garden, Old Town Bazaar, Nanjing Street, the Bund, Huangpu River Cruise
Breakfast in hotel; Lunch in Lv Bo Lang Restaurant; Dinner in Dong Xing Lou Restaurant
Day 12 Shanghai - Home

American buffet breakfast at the hotel. You will be picked up and transferred to the airport with assistance of your baggage. Fly back and arrive in USA on the same day.
Fly home
B
PRICES INCLUDE
Price Includes
Round trip airfare from SFO with taxes
Domestic flights in China with taxes
Superior hotels sharing double occupancy
Superior Yangtze River cruise full board with shore excursions
All meals with authentic Chinese food in hand-picked restaurants
Cooking class and cooking demonstrations
Sightseeing with entrance fees, deluxe A/C coach for land transportation
Professional English-speaking tour guides
24-hour emergency assistance.
Price Does Not Include
Passport fee
China Visa fee ($140 visa fee + $50 service fee = $190 per passport)
Tips to guides & drivers ($33 for the whole trip)
Optional tours and evening shows
Things of personal nature, and services not mentioned as included
Reservation
Book Now
You can either click on the Book Now button above, or fill out the Reservation Form and mail it to us with checks of $300 per person as the deposit.
Enquiry
[contact-form-7 404 "Not Found"]