Call your credit card company to notify them of your trip to China.
 Not to bring too much cash; somewhere between $20 to $100 per person per day.
Bring a lot of one dollar notes.
To change your dollars into Chinese RMB is easy in China, and also better rates than in US.
Travelers checks are not easy to use. No personal checks.
Credit cards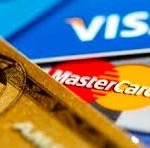 China is very much a cash-based society, although credit cards are being used more frequently than ever. Major credit cards are acceptable at hotels, stores and restaurants. We recommend you use credit card towards the big purchases at tourist stores and buy insurance for the shipped items. Tipping can be made with either U.S. dollars or the equivalent Chinese RMB. Pay in smaller bills when buy souvenirs from street vendors. Never use 100RMB notes.
Please call your credit card company to notify them of your trip to China so they won't decline your transactions made while you are in China.
Chinese Currency
The legal tender of the People's Republic of China, issued by the People's Bank of China, is Renminbi (Abbreviation: RMB) or CNY (Chinese Yuan), literally people's currency, also called Yuan (not Yen, which refers to Japanese currency). As of June 2014, USD$1=RMB6.2. Exchange rate fluctuates daily.
How much US dollars or Chinese RMB can I take into China?
5,000 US dollars (or equivalent in any foreign currency) or 20,000 RMB is permitted. If you have more than this amount, related documents will be needed and you need to declare to the customs.
Our tour packages include hotels, air and land transportation, meals, sightseeing with entrance and so on. Most of the shops and restaurants accept credit cards. You will need cash for tipping, shopping in smaller places where only cash (USD or CNY) are accepted. We recommend not to bring too much cash but somewhere between $20 to $100 per person per day.
Exchanging money
You can change money at hotels, China arrival and departure airports, and at most of the banks. The official exchange rate is used in most places. All the banks in China provide free exchange service, while other exchange service companies may charge an expensive service fee (e.g. 20%).
For the sake of convenience and safety we suggest that you change money in your hotel, or banks in the airport if available. Most of the hotels offerforeign currency exchange service supervised by Bank of China. We do not suggest go to a local bank in China where waiting time can be up to 1 hour.
Keep the exchange receipts because you will need the receipt to convert RMB back to your home currency at the end of the trip.
Hong Kong's currency is the Hong Kong Dollar (HKD). It is internationally exchangeable and worth 20% less than RMB. Those traveling to Hong Kong can change RMB to Hong Kong Dollar there, but make sure convert all Hong Kong dollars to RMB or your home currency before departing Hong Kong.
Checks
Traveler's Checks
The advantage of traveler's check is obvious: you can always void them if they are lost. However, the fact is that Traveler's Checks are NOT inconvenient to use in China, particularly in the smaller cities and in local brand hotels. So don't rely on Traveler's Checks. You need to present your passport and sign the check on the spot when you cash them. Keep your exchange slip; you will need it when buying back your home currency. We recommend you use only Traveler's Checks issued by major financial organizations such as American Express and Visa. But note, cash, particularly in form of U.S. dollar, is always easier to use than Travelers Checks.
Personal Checks
Personal checks are generally not acceptable outside North America.
ATMs (Automated Teller Machine)
You can use Visa, Master card, American Express, Cirrus and Plus to withdraw cash. We do not recommend withdraw cash from your credit cards. For credit-card cash advance, service fees apply. Please call your bank for details.
You can find many ATMs in most of Chinese cities. The money you withdraw from ATMs will be local currency only. The exchange rate on ATM withdrawals is based on the simultaneous exchange rates published by Bank of China. There is a maximum daily withdrawal limit of 5000RMB (about 800USD).