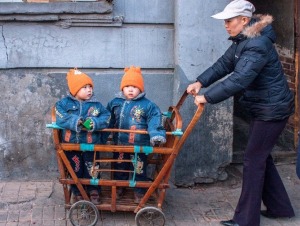 One of the unique features of Beijing is its numerous Hutong, which means quadrangles and small lanes in between. The life of ordinary people in these lanes contributes greatly to the charm of this ancient capital.
In these small lanes, you'll find many quadrangles, which are the living quarters of ordinary Beijingers. No one knows exactly how many lanes there are in Beijing, which has been China's capital for five dynasties. But one thing is certain, if we connected all these lanes, their total length would be longer than Great Wall, which is more than 6,000 kilometers' long. Most of the Hutong that remains today were formed in the Ming and Qing dynasties. But you can still find some from the Yuan dynasty.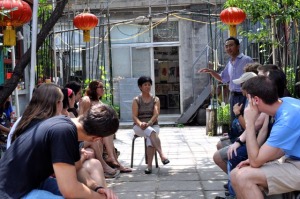 Hutong area was home of ordinary locals and celebrities as well, so we say in Hutong area, there are "crouching tigers & hidden dragons".Due to growth of the city, Hutong area is giving space to new buildings and getting smaller and smaller. In
order to protect and maintain this local tradition and way of life, the government has set up rules to keep some of Hutong area untouched. If you want to explore this area by yourself, you can take a walk or rent a bike in this area, otherwise you can take the Hutong tour by rickshaw. Get around by rickshaw, visit a local family, and even have a home-cooked lunch. This will be valuable and fun experience.